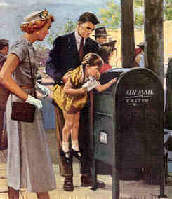 Every summer, myeck's immigrant parents would send his sister off to stay with relatives.
myeck didn't know his sister very well. She was older than he, socially popular, academically brilliant and immersed in the Arts. Having had little in common with her, myeck's knowledge of her life was sketchy, but this much is known:
Musically gifted, she began singing the classic Irish folk songs at a young age, picked up the Uilleann Bagpipes as soon as she was big enough to pick them up, and began playing them shortly after.