For several years, he put his skills of manual dexterity and breath control to work as a ventriloquist, with the unique twist of having a second "dummy" on the floor, which he skillfully manipulated with his feet. Although successful enough regionally, not even his unusual feat of drinking a glass of water while the lower dummy played marbles was enough to get him a national tour, or on TV.


Ambitious, yet not without a certain caring side that his female fans found irresistible, he decided a career change was in order.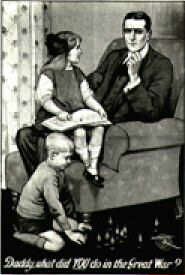 Eventually, the dummies began asking questions that bordered on the personal and embarrassing.